Unfinished Business
I worked with the dream team at Deux Wave to create graphics for the feature-length documentary
"Unfinished Business,"
directed by Alison Klayman The film tells the story of the WNBA through past and present players of the New York Liberties and shows the often underlooked talent and spirit in women's sports. It premiered at the Tribeca Film Festival in 2022 and is currently available to watch on Amazon Prime.
To capture the fun, dynamism, and spontaneity of basketball, we heavily incorporated loose cell animation, scanned printouts, textured brushes, and torn collage elements into the animations, which all in all creates a distinct look and feel for the film.
Besides creating animations throughout the film, I also got to design the film's title and posters for its theatrical release.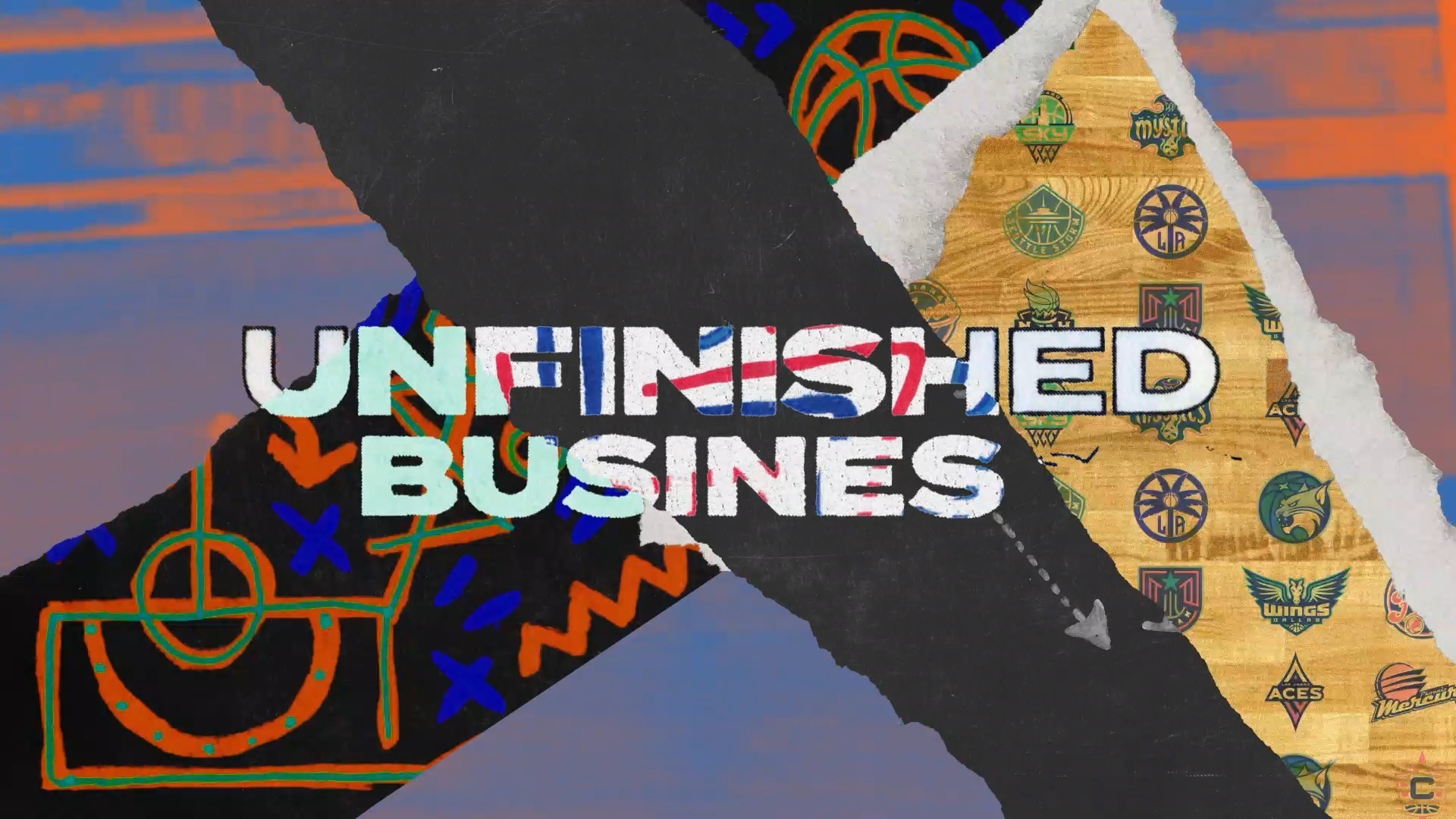 Animation for Title Sequence
Alternate Title Designs
Type on Screens
Poster/Key Art Design
Studio : Deux Wave
Director: Alison Klayman
Graphics/Title Sequence: Deux Wave
Animation Directors: Raymo Ventura & Tamara Hahn
Art Director: Jay Keeree
Animators: Rozz Zimmerman, Ryan Putnam

(June 2022)